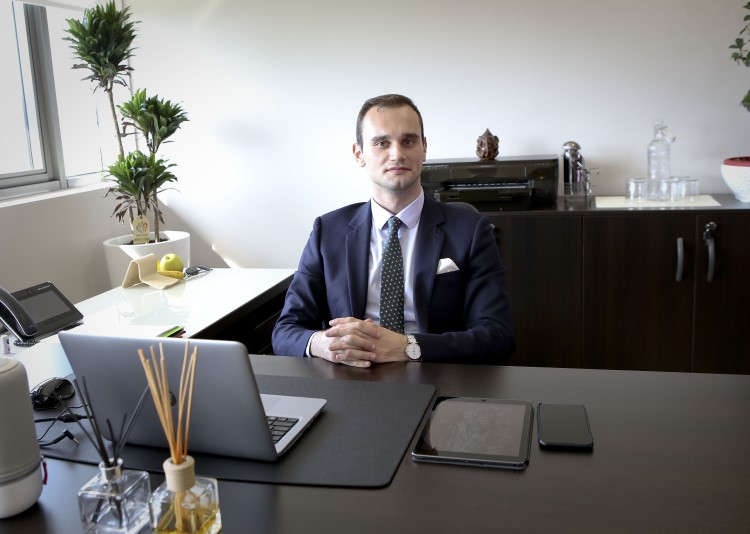 Erjon Dobi, born in Durres on March 25, 1992. He has completed studies in the United States for an 8 year period from 2006 to 2014. He studied at the reputable Middlesex School, located in Concord, Massachusetts, and then graduated from the University of Richmond, Richmond, Virginia with an average of 9.5 in Business Administration Degree with a focus on Economics and Finance.
Since he was a student, he was able to demonstrate his skills, becoming one of the students highly honored by the academic staff, as well as by his colleagues. He was a member of the Student Managed Investment Fund, where he has managed, together with the group, a fund of more than 500,000 USD.The funds were invested in the US stock market.
In the course of the management period, the fund increased by 18% as a result of efficient investments. Erjon Dobi was also member of the School's Economic Team and member of the Student Business Association. In the summer of 2014, Erjon returned to Tirana to start a professional career, as an honored student by professors and the university staff.
After returning to Tirana, now with a rich background, in 2016, Erjon has been appointed as the CEO of Dobi Management Shpk. In 2018,  this company listed assets worth over EUR 11,000,000. In addition to being the CEO of Dobi Management Ltd, Erjon Dobi is also the Financial Manager / Member of the Board of Directors for InfoSoft Office Ltd.
InfoSoft Office, founded in 1996 as part of InfoSoft Group, is specialized in meeting the needs of office materials, stationery products, and printing consumables for every market segment. The company is the leader in the Albanian market with over 20 years of experience, thanks to the professionalism and commitment to provide premium-grade products for a broad customer base.
Moreover, he is also the Special Projects Manager / Board Member of the company Algrafika Ltd. Established in 1999, Algrafika is the largest paper distributor in Albania. The company supplies paper and cardboard with over 300 shippers in the Albanian market, as well as various clients in Greece, Kosovo, Montenegro, Isareal, Macedonia, Etc. Over the years, Algrafika has established strong connections with the world's largest paper making companies, allowing it to bring innovative products to the market with the best quality-price ratio. Furthermore, Dobi has contributed widely in the process of company growth.
Check out one of the successful investments of the company in the following link:
https://www.youtube.com/watch?v=FcAa0B6Gr50