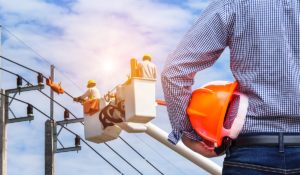 Many contractors in the field service management don't see the need in using technology to modernize their operations. Their view on fieldwork and construction is that if it's not broken, don't fix it. The problem is that most of them use the same motto when it comes to business technology, which is wrong. There is no need to change a system that is already working, right? Wrong. You see, the problem isn't that the old system isn't working, it's just not working well enough.
The use of modern technology in the operations of your field service management business is necessary. It's all about saving valuable time for your business. Manual methods are familiar, but they are also time-consuming. There are a lot of benefits to be realized from the modernization of field service operations with technology. Think of technology as an investment, as opposed to an expense. Below are some of the advantages of using technology in your field service management operations.
Efficient Systems and Improved Technology
Technology gives businesses in field service management and their technicians the ability to work in the most efficient way possible. We are in the age of technology, information is readily accessible more than ever. Technology makes it easy to obtain all the information needed to get your technicians in the field. This increases efficiency and in turn, increases the amount of work done in a day hence higher profits.
Online Presence
Today, not having a social media account and other online channels can cost you a lot of business. An online presence is an excellent way to connect and collaborate with your customers. It's also an easy, inexpensive way to advertise your business. Open additional lines of communication between the business and your customers by creating a business website with a chat section. A simple Facebook page can have the same effect if done right.
Cloud-Based Systems
From extensive memory resources to improved connectivity, cloud-based systems present a lot of advantages to field service operations. Any business can leverage the cloud for better processes. Secure cloud databases can be used to store business information and customer data, and this info can be accessed anywhere, anytime.
Mobile Devices
Mobile technology has seen massive improvements over the last few years. Today, we have smartphones with higher processing power than that of an average computer. With a field service management software, businesses can take advantage of smartphone penetration to improve their services.
With the click of a button, tasks can be assigned and changes communicated to technicians in the field. Smartphones give technicians a simple way to communicate with customers or people in the office, substantially improving field technician productivity. But to be able to take advantage of mobile technology, you have to modernize your operations with a field service management system.
Today, there are hundreds of technological tools that can be used to modernize field service operations. Even a simple piece of tech such as a smartphone can have enormous benefits for a business with field service operations. It's time to embrace technology and let your business thrive.