The number of techs and gadgets are increasing constantly with the development of technology. Now more people are getting inclined towards using these techs and gadgets to make their work easy and more productive. In this article, some of the newest gadgets and techs that had been gaining popularity will be discussed.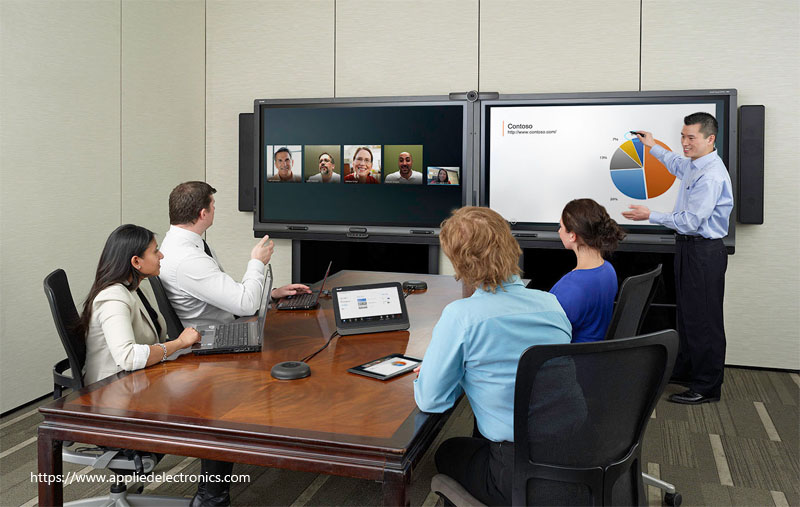 VOIP phone system
They are the new generation phone system that connects your phone to the internet. It is better than a traditional landline in many ways. It can be used to call from a mobile, desktop and also be used to connect to software that are vital to the business. It has been giving business users many advantages and benefits in recent years.
New POS systems
POS stands for point of sale system. Due to the advancement in technology now there are many easy ways to monitor the pos systems. A touch screen pos system makes the job of monitoring the system very easy. New gadgets are on the process of being developed to make the system easier to monitor.
Wall mounted TV dashboard
Now it is common to see a wall-mounted TV dashboard in the office mostly situated in a place where most of the employees can see it. It displays a dashboard where maximum information on the performance of the team as a whole can be displayed. It keeps the team reminding that their efforts and performance are constantly being monitored and also evaluated. The TV dashboard is also used to display notices to the employees.
Earbuds
You would need to make many business calls in the office if you are in marketing or if you are in sales. Earbuds can keep your hands free so you can multitask while making a call. It is one of the best gadgets that can make your life easier. You might need to share data to the clients and need to check your monitor and browse the computer. Earbuds makes the job easier by keeping your hands free to type on the computer.
Encrypted hard disks
Hard disks and SSD are used to store valuable data that belongs to the company. It is vital to keep them safe so no one can access them or steal the data from them. Encrypted hard disks makes the job of protecting the data very easy. This modern gadget comes with a security system that locks the hard disk with a password. The data are encrypted so without password no one would be able to access the data.
Color 3D printer
This is a very effective gadget that comes in pretty handy to show the clients a demo of the product. It is very cool to make a 3D model with this printer and it is normally one of the favorite jobs of the employers. It is very useful for making tiny prototypes for your clients to keep as a souvenir. It normally starts from $200 which can be a very wise investment.