According to the American Institute of Stress, there are more than sixty one percent of people who tend to stress over work related events and also job pressure was rated number one for the main reason why people experience stress in their lives. Studies continue to show that more and more people are experiencing stress due to the nature of their work. People put in a significant amount of effort and time into their jobs that that they end up stressing more than they have too. Because of this stress they face with their jobs, they end up suffering from more serious stress that can cause physical symptoms as well. It is critical to make sure that you find ways to have relief in the workplace to better manage your stress. There are several techniques and methods that you can try to try to alleviate some of your stress. One of the best ways to managing stress in the workplace is by simply keeping organized by using a wide range of resources.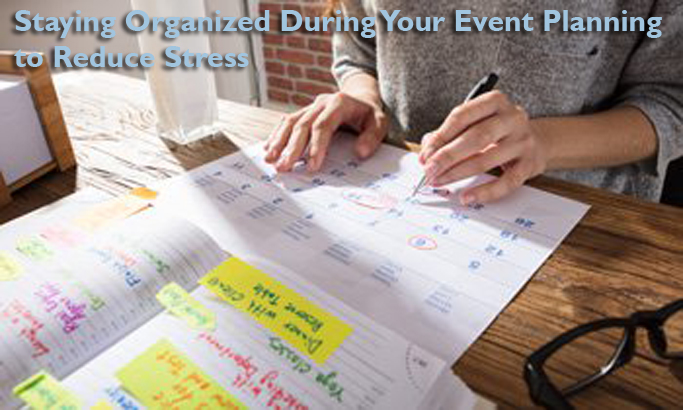 Many people feel that they do not have enough time in their days to accomplish whatever it is that they need to accomplish. According to the Medium, studies show that there are more than fifty four percent of people in America who suffer from having extreme stress because of their lack of time. There are many people who end up breaking down mentally because they tend to feel very overwhelmed with the pile of tasks that end up adding up in the day. Staying organized is the best way to remedy this. For example, if you are planning events in your workplace, you may want to keep organized by using calendars and or software that basically take care of the work for you. There have been many types pf software created to help people in the workplace organize the events that they are planning. There are great features added that can even allow you to keep track of all the attendees by inviting them electronically. The better you are able to keep track of everyone the smoother the process is for event planning.
Using programs that allow you to keep better track of your attendees for your event that you are planning for work may help alleviate a majority of your stress. When you are able to receive assistance with keeping everything on track, you are able to take time to yourself to breathe and stay calm. There is no need to over-stress and overthink things, because you will have a program that will back you up 100 percent of the way. You can take time to conduct some research online for the many programs and or software out there that you can incorporate in your daily planning by searching: event registration system. From here, you should be able to find a list excellent programs and or software you can try.
Overall, keeping organized in the workplace when planning an event is important to your health. You want to try to stay organized to keep calm and stay stress-free. Using systems that allow you to stay organized and keep better track of your event is the best thing for yourself and everyone attending the event.