Dear College Students, Study Your Math!
Dear College Math Instructors, Choose the Best Mathematics Textbook!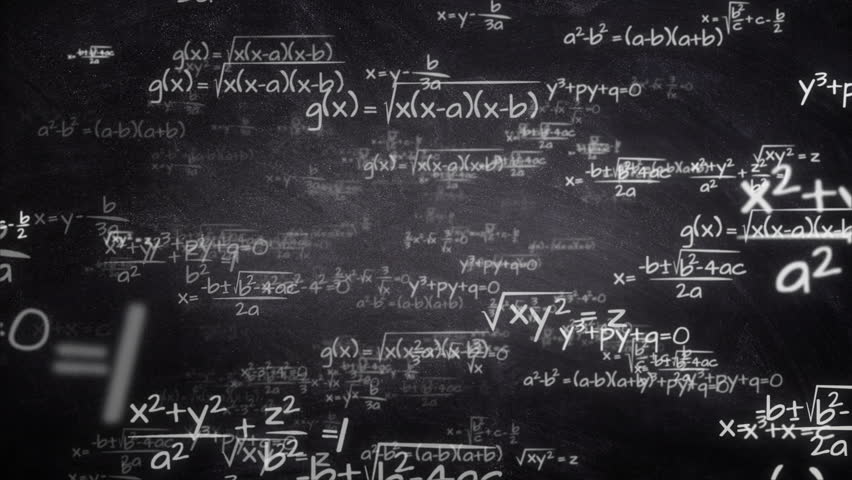 As a retired franchisor, and a small business consultant, I am often amazed how some business people get by without understanding their math. By the time that they come to me for help, they are usually in debt, and don't know what to do. Usually, their accounting and books are in shambles. They pay accountants to do their tax returns, and help them prepare financial documents for the bank, and if it were not for QuickBooks, they would be totally at a loss.
In any case, it certainly doesn't take that much time to do a mathematical analysis of their business, to show them where they are having their problems, or where they are making mistakes in the decision-making process. It has occurred to me that one of the biggest problems with small business people is they don't understand their algebra, and if you don't have a good understanding of basic algebra, then business mathematical analysis, and statistics can be a real bear.
I did run across an interesting textbook not too long ago, one which I believe should be used in perhaps college prep high school classes, statistics classes, and definitely in business classes at college. Why I like to this textbook was because it had an algebra refresher course in the first chapter. You see, if the students have lost their way in algebra, there is no way they are going to be able to do quadratic equations, understand business finance, or ever develop a good understanding of probability and statistics, which are extremely necessary for making good business decisions.
Now then, the name of this book that I would like to recommend, and it is a textbook, with over 1000 pages, but it is almost the perfect textbook for this subject is; "Introductory Mathematical Analysis – for Business, Economics, and the Life and social Sciences" (Tenth Edition) by Earnest F. Haeussler, Jr. and Richard S. Paul, published by Prentice Hall, Saddle River, NJ, 2002, 1018 pages (plus index, and answers to chapter problems), ISBN: 0-13-033855-9.
In this book, all the mathematical formulas are printed within the front and back of your book cover and it begins out with an algebra refresher course, after which gets into linear and quadratic equations, inequalities, functions and graphs, exponential logarithms plus the mathematics of finance, statistics, probability, continuity, differentiation, random variables, calculus and all the things the students will want to developing, sketching, and appropriately curbing their graphs. Yes, that is the best style of business statistic textbook. Certainly I hope you can please look at all this and feel on it.