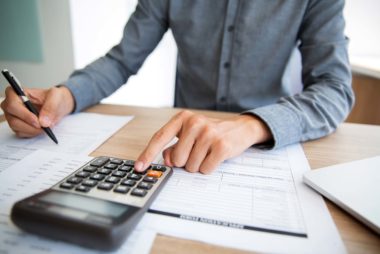 Tax accountants are often subject to the question "What is the cost of hiring a CPA?" It is almost similar to the question "What is the cost of a home?" Just a 1000 sq.-feet home which is located in Arizona will be different from a same sized home located in New York, such is the concept of hiring a CPA. There can't be any definite answer to how much a CPA will cost. It depends.
If you wish to hire a good CPA, he might become costly initially but later on he will pay you off in the long term. Any person can drop numbers in a calculator and tell you but the CPA will determine the entire situation and watch out for tax-saving opportunities. Just as https://www.pstein.com/ will provide you with the best CPAs, you should know how you can make it worth investing on them.
1. Build a strong relationship
When you think you're pretty comfortable with the CPAs, you should stick to them. When you work with the same accountant every year, they get familiar to the kind of situation you go through and hence he is able to spot discrepancies very soon. You will find a year-round CPA asking you about your real estate property taxes even if he doesn't find the mortgage statement.
2. Avoid making unrealistic assumptions
There are clients who are aware of the fact that they would gift their kids $14,000 without having to pay any amount gift tax in 2017. For 2018, he falsely assumed that inflation had led to a rise in gift tax exclusion to $14,500 and he wasn't expecting gift tax preparation.
3. Always stay organised
CPAs generally charge per hour. In case you think you have several contributions to deduct, choose to provide a simple spreadsheet along with the donations which are all listed in the document. This way, you could lower your potential bill. When you have too many bank statements along, this becomes a costly way of claiming your donations.
4. Don't lie to your accountant
What happens when you lie to your doctor? It hurts you! There are times when the clients feel embarrassed to share some sort of detail with the CPA. But you shouldn't hide it from them as it is the CPA who will determine the best way in which the expenses can be claimed.
Therefore, when you're wondering about the different ways in which you can hire a CPA and make him worthy of your dollars, choose the above listed points into account.